Cross Country. .........
We have fantastic athletic talent at Newfold and Cross-Country is no exception! We have very strong teams right throughout Key Stage 2, for Year 5 & 6
Training is on Thursday Lunchtimes from 12:40 p.m.
Around forty regular club members run approximately 2 miles around the local water park; if you're fit enough why not give this very popular club a try?
Mrs Newberry, Mr McCann, Mr Stafford and Mrs Shaverin will run with you...although they might be a little way behind!!
Latest News
SEPTEMBER 2018
With the training sessions due to start the adverse weather unfortunately put the first weeks activity to the sword, please check back for more updates and competition
MARCH 2016
A fantastic display by Newfold representatives who performed extremely well in the recent Greater Manchester Cross Country Championships. Within the Wigan team Deacon finished in a fantastic sixth position out of around 200 runners along with Reece and Katie who both finished in the top fifty places. Well done, everyone at school is very proud of you!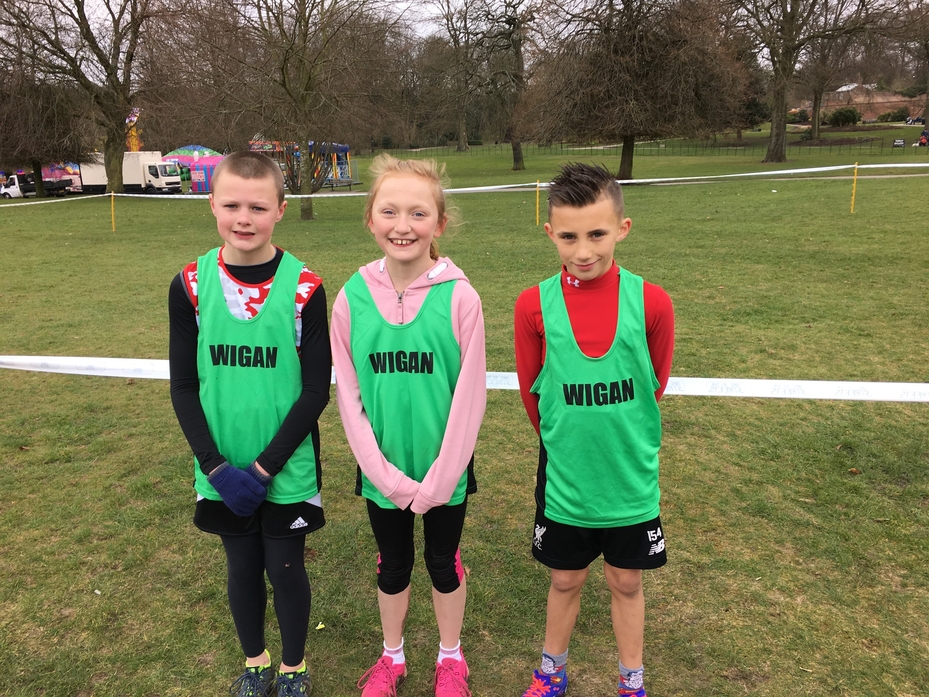 OCTOBER 2015
Newfold's fantastic tradition of success in cross country events was upheld when six Year 5 and six Year 6 pupils participated in the Wigan Championships at Leigh Sports Village. The Year 5 boys managed to finish overall 3rd place with Deacon placing 1st overall. Along with Deacon, Reece, Katie and Robyn have now all qualified for the Wigan team which will take part in the Greater Manchester Cross Country event later on in the year. Well done to all who participated in this event!
MARCH 2015
A fantastic display by Year 5 pupil, Robyn, at the Greater Manchester Cross Country event saw her finish tenth overall. Representing Wigan in a very strong field Robyn put in a very gritty performance on a difficult course. Well done, everyone at school is very proud of you!