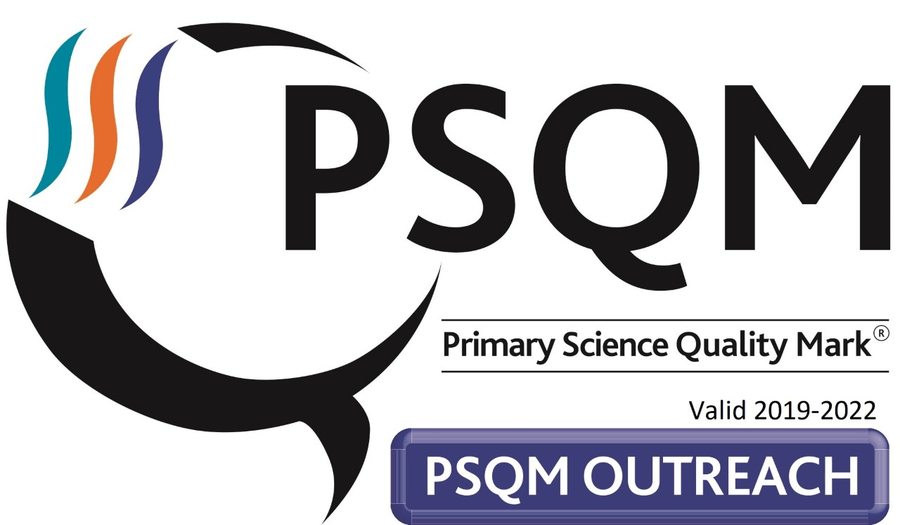 Primary Science Award
The Primary School Quality Mark programme ensures effective leadership of science, enables schools to work together to share a good practice and is supported by professional development led by local experts. It encourages teacher autonomy and innovation while at the same time offering a clear framework for development in science subject leadership, teaching and learning. Schools that achieve PSQM demonstrate commitment and expertise in science teaching and leadership.
The Primary Science Quality Mark is led by the University of Hertfordshire, School of Education in collaboration with the Primary Science Teaching Trust.
In September 2019, after submitting a thorough portfolio of evidence, Newfold proudly achieved the highest primary school science accolade of 'Primary Science OUTREACH quality mark'. This is a significant achievement as 303 schools nationally applied for this award and Newfold was one of only eight schools to be successful at this time.
OUR NEWLY APPOINTED NEWFOLD SCIENCE AMBASSADORS 2021-22
Newfold Science Ambassadors have been appointed in each class from Year 2 through to Year 6 and have a very important role within our Science lessons.
Throughout this academic year, they will be demonstrating the skill of gathering evidence to be able to report on Science activities in half termly meetings.
This enables us to discuss Science throughout school and share the joy and excitement that our 'outstanding' lessons bring.
Walkers Crisp Recycling Project
Newfold Science Ambassadors are excited to be working in partnership with TerraCycle and Walkers in the new crisp packet recycling scheme https://www.terracycle.co.uk/en-GB/brigades/crisppacket, meaning Newfold has now become a collection point for our local community.
Crisp packets are currently not recyclable, although the inside of the packet is shiny and looks like foil, it is in fact a metallised plastic film. This type of material is not currently recycled and should not be put in your recycling bin. Walkers have pledged to make their packaging fully recyclable, compostable or biodegradable by 2025. Apparently the UK alone eat around 6 billion packets each year, which means a lot of rubbish! From next week we will have three recycling bins around the school grounds, please don't throw any crisp packets away, (they don't have to be Walkers crisps) - bring them to school and recycle them. For every crisp packet we collect we will earn points which we can turn into funds for the school! The packets will be sent to TerraCycle, which will clean and shred them before they are made into small plastic pellets. Your crisp packets could end up as plant pots, park benches, watering cans and even bags!
Please note that the following types of waste are not accepted in this scheme:
Popcorn bags

Crisp tubes

Pretzel bags

Meat snack bags
"We are thrilled to be working collaboratively with our local community to take action and engage with the topic of environmental sustainability. Thank you!"